Shopper-centric at our core
Cleever is a payment method that reinvents the online shopping experience.
We consider checkout to be the epicentre of online shopping: it is the crucial step for every e-commerce site. Hence, improving checkout can profoundly impact the overall shopping experience.
Today, checkout is still a particularly painful step for online shoppers. We believe there's a better way. By focusing on building a unique shopper-centric payment method, our disruptive approach turns the old-fashioned checkout on its head. We are convinced that, in order to offer value to merchants, great value must be offered to shoppers first.
With easy-to-use technology and services, Cleever gives its members the best online checkout experience: £5 off online orders, 1-click payment, cashback offers, free shipping, money-back assistance, and soon: free returns, anti-fraud guarantees, options to pay later or in instalments, and many other services.
We're making online shopping simpler and more accessible via checkout benefits that shoppers actually value.
Our goal? To build the new gold standard for online payment.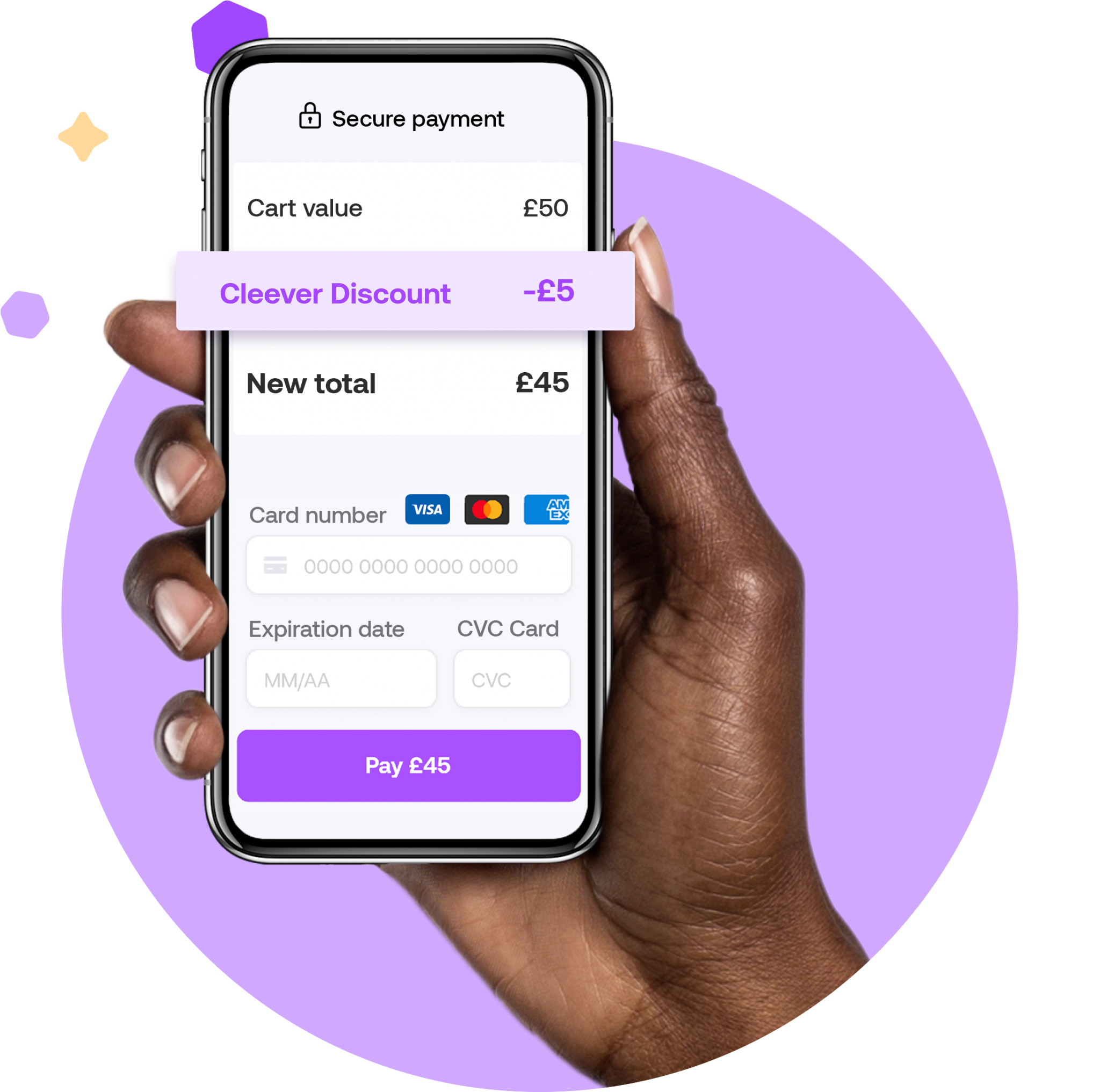 To generate hyper-growth, we're constantly pushing our limits and going beyond our comfort zone. That's where magic happens.
We strive to make online shopping simpler for everyone. But we also know that crafting simple products is far from a simple task.
We're constantly moving forward, tackling one thing after the other, but are obsessed with doing each of those things really well.